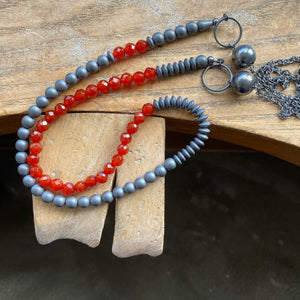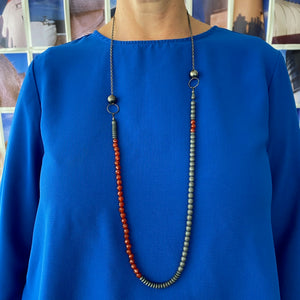 Bold Beaded Necklace, Carnelian
Bold Beaded Necklace
Carnelian, hematite and oxidised silver chain with two silver beads.

94cm long.
These bold necklaces are made from 6mm beads and silver chain.
Each necklace is unique, handmade by Amanda at the bench in her studio. They are strung with semi precious stone beads and oxidised silver chain and detailing. They've been selected to feature in the special Tate Edit shop at Tate Modern, alongside Cornelia Parker, Anni Albers, and Ed Ruscha.