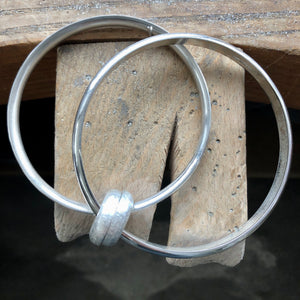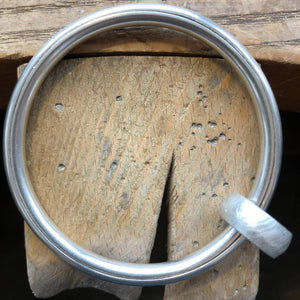 Nested Double Bangle
Nested Double Bangle
Two D shaped bangles, one nested inside the other, can be worn as a single band or as two. This bangle has two textured elements, as illustrated in the first image, the second is for example only as to how they fit together.
Two silver 6mm x 3mm D shape bangles. Hallmarked. Medium size.
Each bangle is unique, handmade by Amanda at the bench in her studio. 
Sizing is important for these pieces, please do contact Amanda in advance to discuss. Resizing is always possible, but can incur additional costs.
In 2009 A&C Black published Amanda's Bangles & Bracelets Jewellery Handbook.